Served daily from 3:00 - 6:00 pm
Wings & Fries 9.90
Served with ranch dressing
Local Rice Bowl 11.50
Kalua pork & Asian slaw on rice with furikake
Beer Bratwurst 11.50
Chef's choice of homemade sausage, mustard & pickled veggie
Fish & Chips 16.90
Ono served with homemade tartar dip
Prosciutto & Goat 11.50
Prosciutto wrapped local goat cheese with pecans & honey
Chili Pepper Chicken 13.90
Fried boneless thighs with cucumber kimchee, Sriracha
soy and rice
Fish Rockets 13.90
Flash fried, served with Asian slaw & wasabi aioli
Beyond Burger 16.90
Vegan patty, Kauai greens, tomato and onion on a bun
with side BV salad
Soup Du Jour 8.50
Chef's choice of homemade soup
Beef Salad 12.50
Sliced, on greens, with feta cheese, almonds and lilikoi vinaigrette
Sweet Potato Fries 11.50
Crispy purple Big Island potatoes with a chipotle sour cream
Fries 4.50
Plain or tossed with garlic or furikake
St. Louis BBQ Ribs 16.50
With our homemade Bistro BBQ sauce & coleslaw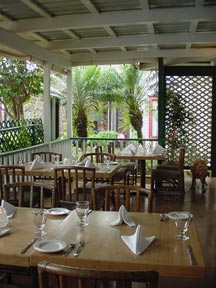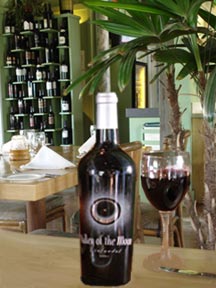 BISTRO STARTERS
Fish Rockets 13.90
Flash fried, served with Asian slaw & Wasabi aioli
Prosciutto & Goat 11.50
Prosciutto wrapped goat cheese with honey & pecans
Wings & Fries 9.90
Served with ranch dressing & wing sauce
Soup Du Jour 8.50
Chef's choice of homemade soup
BISTRO BAR PLATES
Seafood Gumbo 16.90
with shrimp, fish & mussels & sausage served over rice
Chili Pepper Chicken 13.90
Fried boneless thighs with cucumber kimchi, rice & Sriracha soy
St. Louis BBQ Ribs 16.50
with our homemade Bistro BBQ sauce, rice and coleslaw
Bistro Burger 14.90
Big Island Prime beef, tomato, onions, Kauai greens & chips
Beyond Burger 16.90
Vegan patty, tomato, onion, Kauai greens on a bun served with a BV salad
Beer Bratwurst 11.50
Served with caramelized onions, mustard, cucumber kimchee & fries
FROM THE GARDEN
Caesar Salad 9.50
Crispy romaine lettuce tossed in our Caesar dressing
Fresh Beets 12.50
Sliced with feta cheese, almonds & lilikoi coulis
House Salad 8.50
Local greens, carrot, cherry tomato & balsamic
ENTREES
Grilled Fish 29.50
With tropical chutney, rice and Asian slaw
Blackened Fish 29.50
Topped with a spicy mayo served with sweet soy, rice & Asian slaw
Garlic Prawns 24.90
Tossed with linguini, tomatoes, parmesan & garlic butter sauce
Grilled Pork Chop 25.90
Served with whiskey sauce, spinach & mashed potatoes
Chicken Marsala 19.90
With sauteed mushrooms & asparagus tossed on linguini
Penne Pesto 16.50
With asparagus, artichoke, tomato & parmesan
Braised Beef 19.90
Served with roasted potatoes, demi-glaze & whole grain mustard
Grilled Steak 25.90
With Sriracha soy sesame sauce, rice and Asian slaw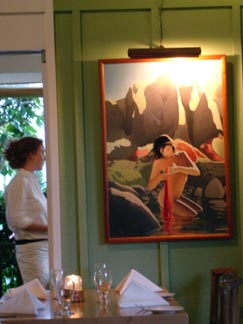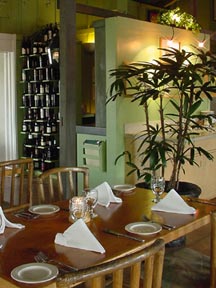 12 and under only please.
Kids Garden Salad 6.50
Local greens, carrot, cherry tomato & balsamic.
Kids Linguini 5.50
with butter & parmesan cheese
Teriyaki Chicken 9.50
served with rice.
Gluten Free Chocolate Decadence 12.50
Served warm and topped with vanilla ice cream
Grasshopper Pie 9.50
Mint chocolate chip ice cream pie with homemade whipping cream
Bananas Foster 12.50
Sauteed bananas on vanilla ice cream
Menu items and prices subject to change without notice.